My Blog
Posts for: January, 2013
By Gentle Dentistry
January 15, 2013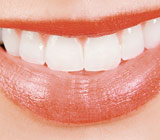 When you have your teeth bleached in a dental office, the results almost seem like magic. Let's push aside the magician's cape and see what is really happening in professionally-applied, in-office tooth whitening.
How do teeth become discolored?
A tooth's enamel covering is mostly composed of mineral crystals. At a microscopic level, you can see a framework or matrix of organic (living) matter interspersed between the crystals of enamel creating a very irregular surface capable of retaining stains. Chromagenic (color generating) organic compounds can become part of this organic matrix resulting in tooth staining. They can be bleached without affecting the mineral structure of the tooth's enamel.
As people get older and their teeth wear, the enamel loses its youthful translucency and the underlying layer, called dentin, thickens and becomes more yellow. Such changes to the actual tooth structure are called intrinsic staining. Other causes of intrinsic discoloration are exposure to high levels of fluoride or tetracycline antibiotic administration during childhood, tooth decay, or root canal problems, among others. Discoloration can also be caused by external staining from certain foods, drinks, or tobacco products. Such surface stains are called extrinsic staining.
Behind the Magic
Materials used for tooth bleaching are hydrogen peroxide and carbamide peroxide. Peroxides are commonly used as bleach, and you may have seen them used as hair bleaches, for example. Hydrogen peroxide is a strong oxidizing agent that attacks the organic molecules responsible for tooth discoloration, bleaching them until they lose their color. Carbamide peroxide also contains urea, which is a compound that permits the peroxide to remain in contact with the teeth for longer amounts of time without harming them.
Often called power bleaching, the in-office technique uses a high concentration of peroxide solution (35-45% hydrogen peroxide), placed directly on the teeth in the form of a gel. A heat or light source may enhance the peroxide release. The gel is applied with trays custom fitted to your mouth, and specific barriers are applied to protect sensitive gum tissue from the solution. Results show teeth becoming up to ten shades lighter in about an hour.
In-office bleaching under the supervision of my staff and me is recommended if you have severely stained teeth, and particularly if you are about to have veneers or crowns made. It's a way to rediscover the pearly translucency of your youthful smile.
Contact us today to schedule an appointment to discuss your questions about tooth bleaching. You can also learn more by reading the Dear Doctor magazine article "Teeth Whitening."
By Gentle Dentistry
January 05, 2013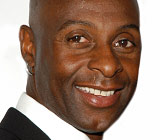 Athletic activity can boost your health, but many sports also carry some risk — especially to the teeth. This is something NFL wide receiver Jerry Rice well knows.
"Football can be brutal — injuries, including those to the face and mouth, are a common risk for any player," Rice noted in an interview with Dear Doctor magazine. In fact, Rice himself chipped a couple of teeth, which were repaired with crowns. "There wasn't a lot of focus on protecting your teeth in high school," Rice recalled.
You don't have to be a legend of the NFL to benefit from the type of high-quality mouthguard a dentist can make for you or your child. Consider that:
An athlete is 60 times more likely to suffer harm to the teeth when not wearing a mouthguard.
Mouthguards prevent an estimated 200,000 or more injuries each year.
Sports-related dental injuries account for more than 600,000 emergency room visits annually.
Each knocked-out tooth that is not properly preserved or replanted can cause lifetime dental costs of $10,000 to $20,000.
You and/or your child should wear a mouthguard if you participate in sports involving a ball, stick, puck, or physical contact with another player. Mouthguards should be used for practice as well as actual games.
It's also important to be aware that all mouthguards are not created equal. To get the highest level of protection and comfort, you'll want to have one custom-fitted and professionally made. This will involve a visit to our office so that we can make a precise model of your teeth that is used to create a custom guard. A properly fitted mouthguard is protective, comfortable, resilient, tear-resistant, odorless, tasteless and not bulky. It has excellent retention, fit, and sufficient thickness in critical areas.
If you are concerned about dental injuries or interested in learning more about mouthguards, please contact us today to schedule an appointment for a consultation. If you would like to read Dear Doctor's entire interview with Jerry Rice, please see "Jerry Rice." Dear Doctor also has more on "Athletic Mouthguards." and "An Introduction to Sports Injuries & Dentistry."